The common mentality of young people when going to study abroad in Japan often want to choose the destination is the famous cities (mostly the capital of the countries). With this mentality, surely Tokyo is the first choice of Vietnamese students and parents. But is Tokyo really the ideal place to study in Japan?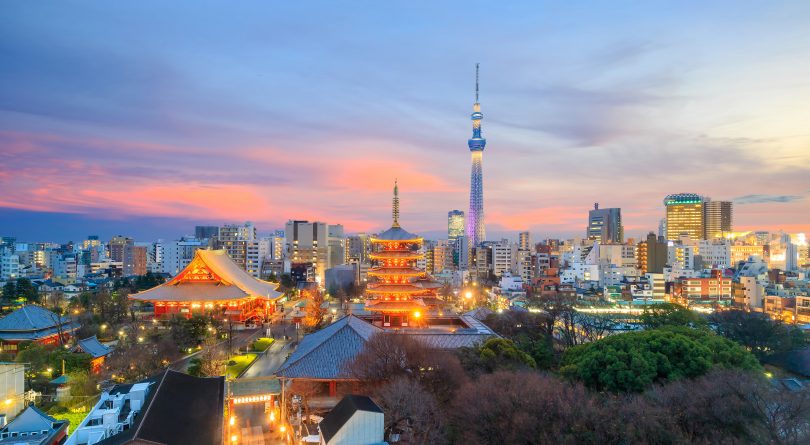 Together with ECOCOM, analyze the strengths and weaknesses of this magnificent city to find the most compelling reason for students as well as parents! Hopefully, this article will bring a lot of useful information for young people who are carrying in their desire to go to study in Japan.
Japanese.
Many of the most prestigious schools are gathered here. That is the dream of not only international students but also Japanese students' dreams.
However, not only Tokyo has many good and famous schools. Other big cities like Osaka, Kyoto, … are not few schools of good quality. Therefore, when going to study in Japan with the goal of finding a prestigious school, it is not necessarily Tokyo!
ENGLISH SCHOOL
100% of international students in Japan have to spend 1-2 years studying at language schools, which is a must because all professional schools use Japanese in the teaching process.
In fact, the quality of Japanese language training is not too different, so studying in Osaka, Tochigi or Yokohama, etc., you will still be able to learn a common standard Japanese curriculum. So having no education in Tokyo is better than studying in other provinces.
JOB OPPORTUNITIES
As a big city, the capital of a developing country, living life as well as business activities is much more bustling.

For Vietnamese students, part-time work is an indispensable activity that can cover all living expenses in Japan. And being in a big and prosperous city like Tokyo is an opportunity for you. can easily get more jobs for themselves. But for the time being, the number of international students in Tokyo is so large that employment opportunities are also more competitive. This is something in small cities that are less common, where international students will easily be admitted to work.
LIVING COSTS:
Tokyo is a city with a fairly expensive cost of living, so choosing to live here means you have to pay expensive expenses.
To solve the problem of living costs, most of the students will rent accommodation in suburban areas and go to work in the inner city. Or it is possible to select smaller provinces to live and study, the cost is cheaper than in Tokyo.
VISA OPPORTUNITIES  usually more attractive to many students, the rate of fighting in the area is also high. than. This means that the visa pass rate will decrease when you apply for a visa. If your profile is not too good, please choose a destination that suits you better. Hopefully, the above article has helped young people better understand the story of studying in the capital of the country. Cherry and have your own choice!
Mọi chi tiết xin liên hệ:
VP Hà Nội:
217 Nguyễn Ngọc Nại, Quận Thanh Xuân
Hotline:
0975.576.951 – 0913.839.516
Tel:
(024)6.2857.931
——————————————————————
VP Hồ Chí Minh:
2/79 Phan Thúc Duyện, phường 4, quận Tân Bình
Hotline:
0913.134.293 – 0973.560.696
Tel:
(028) 7.3019.686
——————————————————————
Email:

duhocchdgood@gmail.com